WALL OF WOOD® - HIGH QUALITY WOOD PANELS
Our unique range of 3D panel designs goes beyond the scope of application and standard flat solutions - reaching completely new dimensions. Thanks to their special shape, our panels improve the acoustic properties of interiors and also their microclimate, while their modern, aesthetic and at the same time natural design enhances and beautifies the space.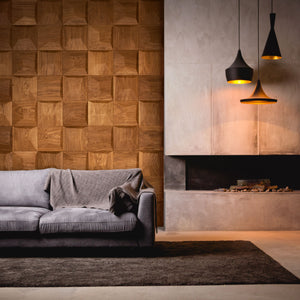 ANGULAR SERIES - Mountain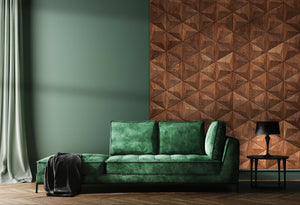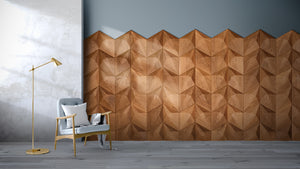 Angular Series - Sapphire
THE WALL OF WOOD - SERIES
Our series combine a distinctive and elegant aesthetics. They are characterized by distinctive edges and smooth, soft shapes.
ALL ARE DESIGNED TO TOUCH
MIXED - SERIES
Infinite combination possibilities with the various Wall of Wood series.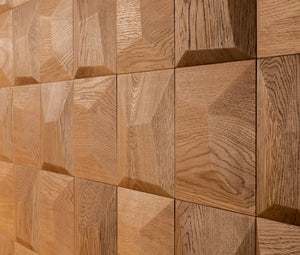 OUR QUALITY REQUIREMENT - MADE IN PERFECTION
We create for you each of our products with the utmost attention to detail. We use the best surface coatings, which we apply and polish by hand, so you can enjoy a product that is of the highest quality.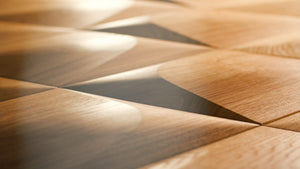 Sharp edges and soft curves, our panels are made to perfection with attention to detail.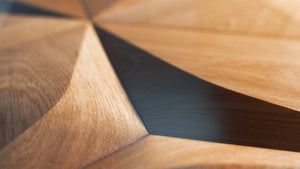 We value every piece of processed wood - Made from the highest quality materials of sustainable forest management.
OUR REFERENCES - PROJECTS
Let our references convince you.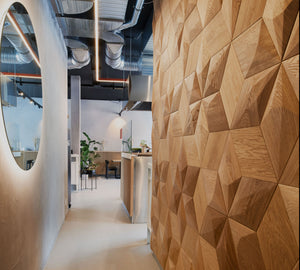 CURVED SERIES - ARC PLUS - RESTAURANT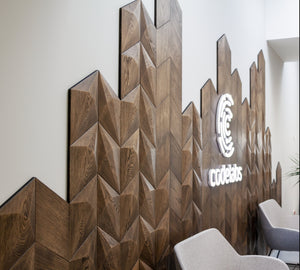 ANGULAR SERIES - SAPPHIRE - ENTRANCE AREA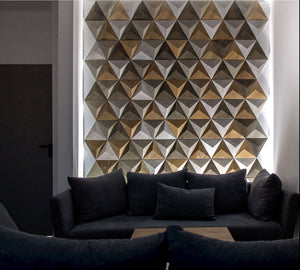 ANGULAR SERIES - PYLON - OFFICE LOUNGE AREA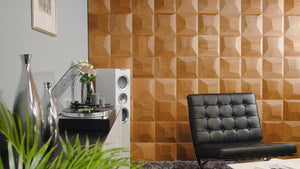 ANGULAR SERIES - MOUNTAIN - LIVINGROOM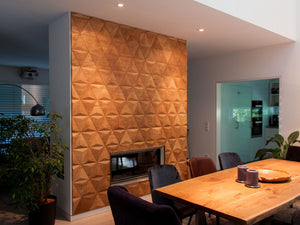 ANGULAR SERIES - PYLON -LIVINGROOM